Small Business Week Event Highlight
As we wrap up Small Business Week in St. Pete, join us on the steps at The Greenhouse to celebrate our small business community.
WHEN:  Friday, Sept. 17, 3 – 4:40 PM
WHERE: The Greenhouse, 440 2nd Ave N, St. Petersburg, FL 33701 
St. Petersburg business owners have shown time and time again what they are made of! The path our small business community has taken these past 18 months hasn't been easy, but they found a way. 
As the nation and our community acknowledge Small Business Week – we have much to celebrate.  Our small business community isn't just what makes St. Pete the special place it is, they are the example of resilience, service, community.  And from that seed, renewal prospers.  
We are excited to announce the winners of our 2021 Small Business Week Microgrants
These businesses were nominated by our Greenhouse team and a distinguished panel of community and business leaders made the difficult decisions of choosing the winners in each category. 
The three categories are: Start. Grow. Thrive.  and each award totals $1,000

Congratulations to ALL of the nominations who have made a direct impact on the resiliency of our local economy in St. Petersburg. 
Pre-ventures to 2 years in existence, has utilized various Greenhouse startup tools and services 
Epicurious One LLC
Owner: Stephanie Love
Nomination from Greenhouse Staff:
"Stephanie has used every resource the Greenhouse offers and has been working diligently to make connections and build her network through the Chamber and wider community. When her final certification is complete, she will be the first black woman wine educator in the state of Florida. Her ultimate goal is to feature and represent woman and minority owned winemakers. She has been lobbying and working closely with Souther Glaser's to have more wines represented. She understands her business and is using the various resources to understand her break even analysis and how to best market her services, doing all of this while completing her certification and working full time."
Enterprise has been in business for 2+ years, may have been able to hire employees and expand their market presence   
Pete's General
Owners: Steven and Sara Peterman &
Erica Gonzalez, Co-founder
Nomination from Greenhouse Navigator:
"Pete's General reached out to Greenhouse Navigators in early 2020 to discuss pivoting strategic operations to accommodate their customers' needs.  They made the decision to expand and open a 2nd location in the Grand Central District. Despite the hardship of weathering the Covid-19 pandemic for most of its second year, the business has managed to stay creative and grow, maintaining its special reputation as a community hub and expanding its menu to include more baked goods and a selection of homemade cakes and pies."
 Enterprise is a great example of resiliency, has been able to make important pivots to continue in business. They have been able to prioritize relationships, demonstrate recovery and  reframing business strategy.  
Tombolo Books
Owners: Candice Anderson & Alsace Walentine
Nomination from Greenhouse Navigator:
"Tombolo Books has engaged with The Greenhouse since 2015 as a pre-venture when they were preparing to launch pop-up operations throughout Tampa Bay before settling in St. Petersburg to open their first brick & mortar location. At the time, these book enthusiasts knew the importance of doing their research and homework to start a business. They took full advantage of all Greenhouse resources to have a thorough business plan and marketing strategy to build our a clear roadmap to success. 
During the pandemic, they quickly pivoted operations to market and enhance their online ordering and offered curbside pickup to keep St. Pete READING! Recently, Tombolo has worked with Greenhouse Navigators to overcome the impact of the new SunRunner project construction. They maintained their workforce during pandemic and continue to show resiliency through multiple challenges they are prepared to take on."
Since the nomination, Tombolo was featured during Small Business Week by St. Pete Catalyst – read the full coverage!
Support your small and local businesses that help to keep St. Pete shining bright.
Start. Grow. Thrive. HERE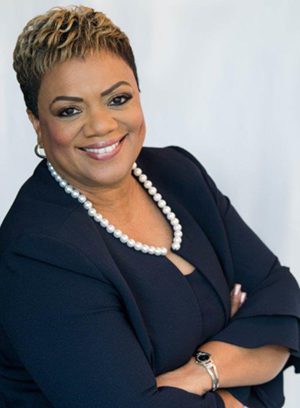 Dr. Sandra Braham
President/CEO, Gulfcoast JFCS
Dr. Sandra Braham was appointed as President and Chief Executive Officer of Gulf Coast JFCS in March 2016.
She is a strategic visionary leader with broad experience in organizational development, diversity and staff engagement. Dr. Braham brings more than 20 years of leadership experience in the not-for-profit sector. 
Mayor Rick Kriseman
City of St. Petersburg
Rick Kriseman was sworn in as the 53rd mayor of St. Petersburg, Florida on January 2, 2014, ushering in a new era for the Sunshine City. He was re-elected in November 2017.
A pro-growth progressive, Mayor Kriseman has been a champion for small business owners, entrepreneurs, artists, and our main streets, while ensuring the continued success for our largest employers. 
Chris Steinocher
President & CEO – St. Petersburg Chamber of Commerce
Chris Steinocher has been at the helm of the St. Petersburg Area Chamber of Commerce since 2011. His vision and leadership have transformed a once-ailing organization into one of the strongest institutions in St. Pete. A force for business advocacy and equitable economic growth, the Chamber has doggedly told the story of St. Pete's rapidly growing entrepreneurial community.